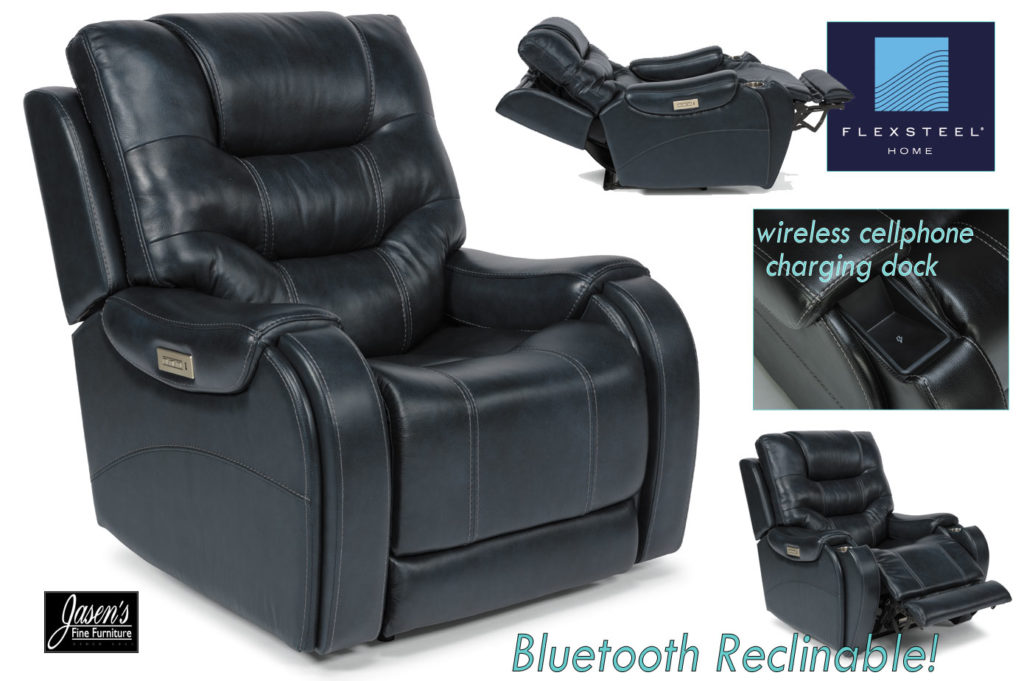 Flexsteel Sinclair features extreme comfort in addition to many technological advancements in power reclining!
First of all, the chair can be controlled via bluetooth on a smart phone!
The app, however, gives ultimate control.
The reclining chair features power chaise and lumbar!
The Flexsteel Sinclair is available in fabric in addition to leather.
The advanced recliner consequently only comes in a chair.
The controls feature three switches and usb charging port for ultimate comfort!
The three switches enable control for the chaise, lumbar and headrest!
The Chair features so much control that the positions are nearly limitless.
H-43″ W-40″ D-41″