Flexsteel Nance features space-age styling and saddle seating.
Flexsteel Nance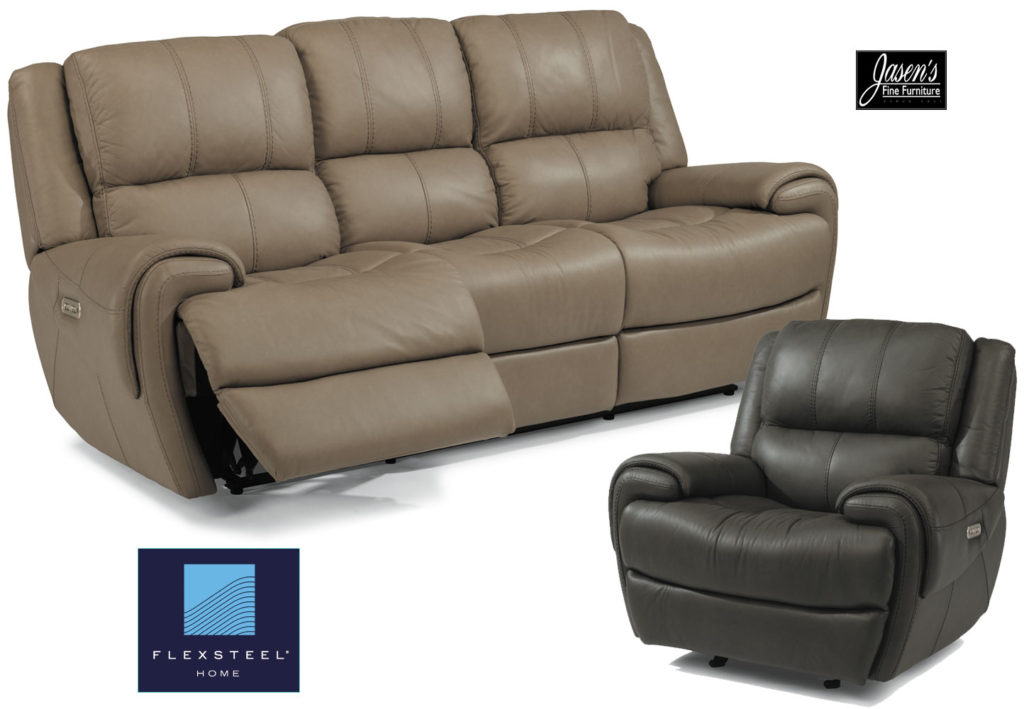 The Flexsteel Nance features space age styling, saddle seating, full power chaise and headrests, and top-grain leather seating.
The series comes in your choice of two beautiful leather colors.
The colors that are available are grey or tan.
The chair is shown in the grey leather on the right.
The sofa is shown in the tan leather on the left.
The series is also available in a cloth as well.
The power buttons are also on a stylish, modern plate with a home reset button.
The home reset button makes it convenient to return the seat to it's original position.
The luxury of the series is also in enhanced with a USB port to charge your devices in each reclining seat.
The Nance series is available in the following pieces: Sofa, Loveseat, Console Loveseat, and Gliding Reclining Chair.
Sofa: H:41″ W:91″ D:42″
Loveseat: H:41″ W:69″ D:42″
Console Loveseat: H:41″ W:81″ D:42″
Chair: H:41″ W:46″ D:42″