Flexsteel Kingman is a fun accent chair that swivels and glides.
Flexsteel Kingman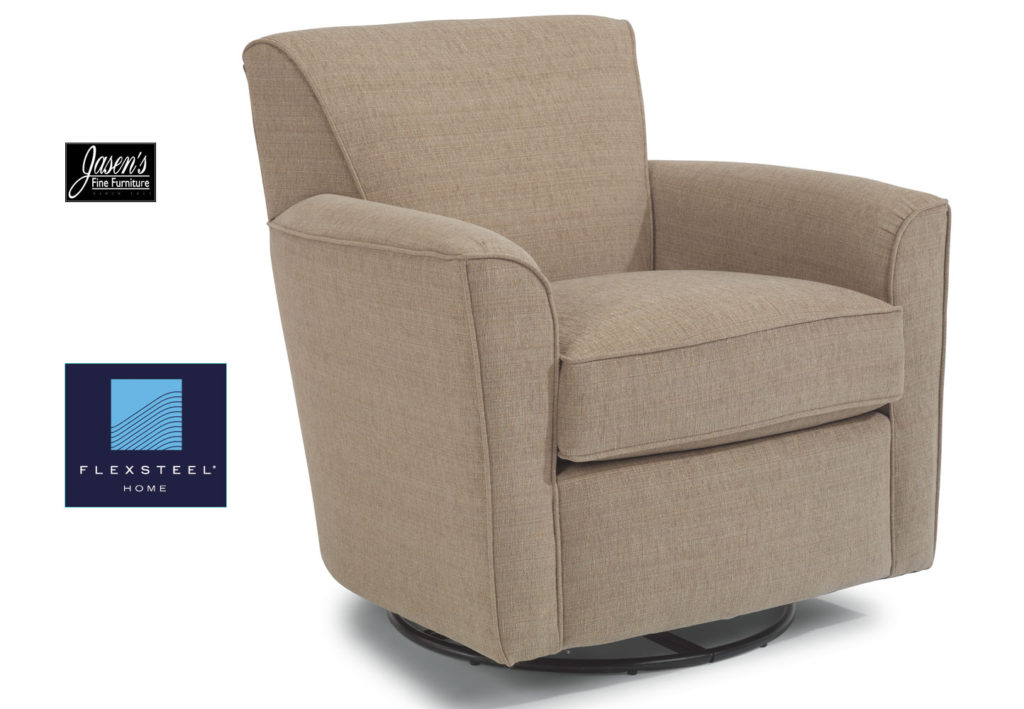 This chair makes a great accent piece with it's style.
The frame looks it's best with your pattern based or tapestry style covers, yet looks sharp with solid covers too.
The chair features a smooth swivel glide mechanism and casual styling.
The casual style of the chair makes it ideal for any home or room.
The Kingman is a perfect companion for the ever popular Lakewood series.
The chair is available in any material that Flexsteel offers.
There are 1000's of covers available including fabric, leather, nuvo, kashmira, and more!
With all the options available on this accent you can't go wrong making it a part of your home!
34″H x 34″W x 35″D