Flexsteel Hyacinth features sleek and smooth frame and clean lines.
Flexsteel Hyacinth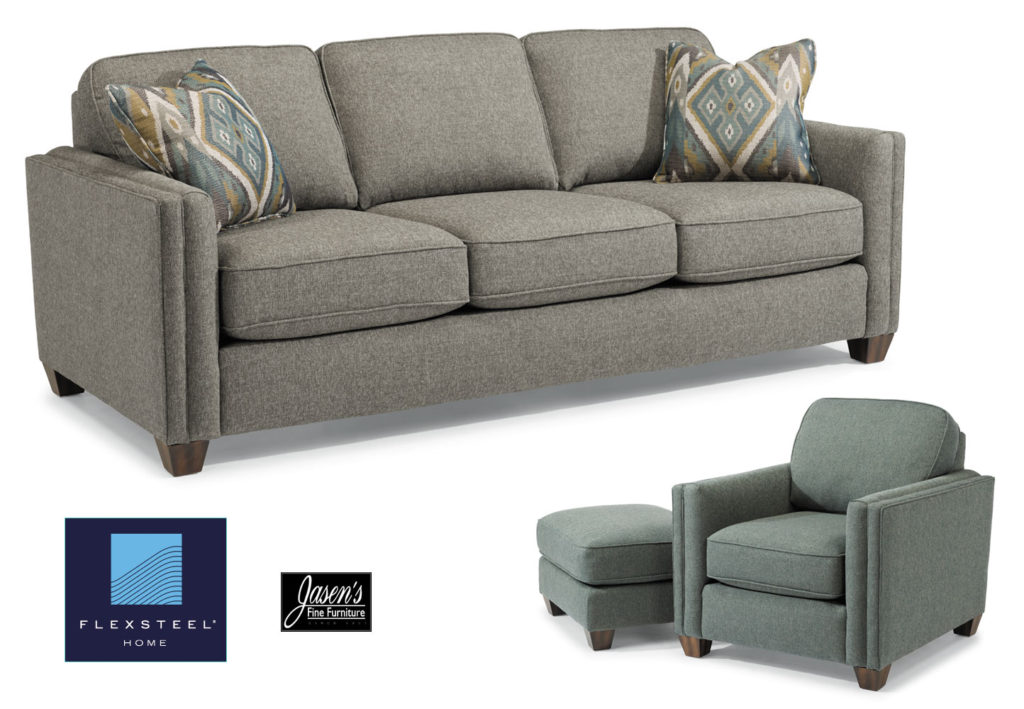 Welt cording throughout highlight it's profile and pops on the divided armrest.
Box seat and back cushions provide ample support for long-lasting comfort.
The Hyacinth also features deep seating that is ideal for laying down with extra extra room to spare.
The deep seating is also ideal for someone that also is taller or someone that just likes to lounge casually.
The Hyacinth series is available in 1000's of fabrics and a variety of finishes for the wedge style feet.
Available pieces for the Hyacinth include the sofa, loveseat, chair, and ottoman.
Made in the U.S.A.!
Sofa: 35″H x 86″W x 40″D
Loveseat: 35″H x 60″W x 40″D
Chair: 35″H x 35″W x 40″D
Ottoman: 18″H x 29″W x 23″D