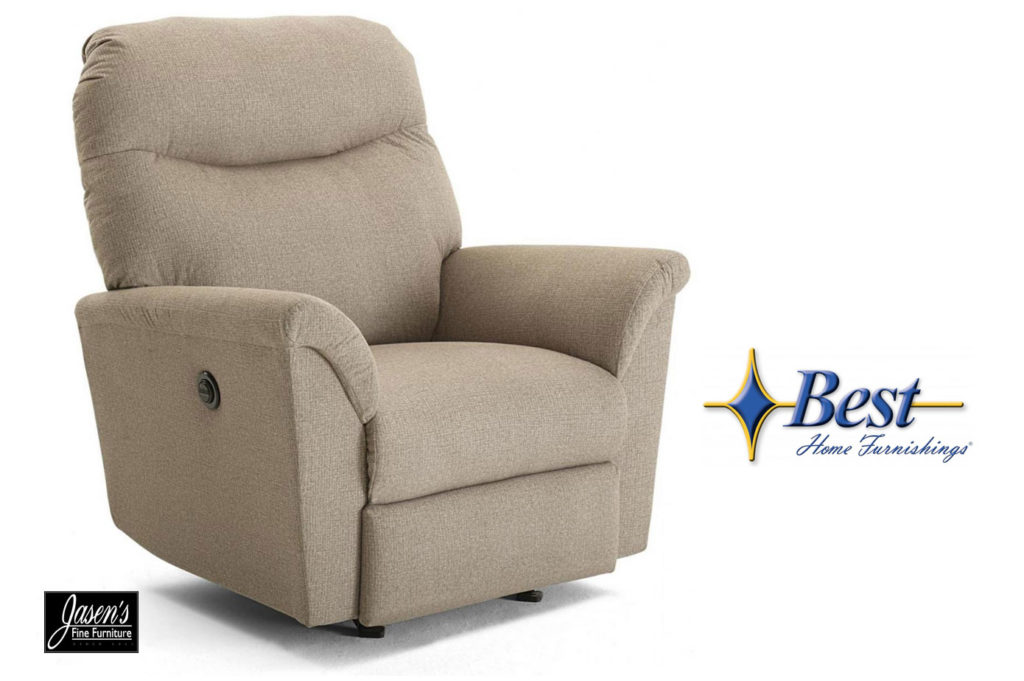 Best Caitlin features foam padded arms while having unique yet contemporary styling.
The recliner, while clean and contemporary, can accommodate many medium sized people.
Furthermore, the recliner comes in 100's of fabrics.
As a result, the recliner chair can be ordered in other mechanisms.
The mechanisms available in addition for the Best Caitlin include swivel, power swivel, and more.
Furthermore, the Caitlin has companion reclining sofa and loveseat options.
Finally, the chair is made in Ferdinand, Indiana, therefore made in the USA!
H-41″ W-37″ D-37″