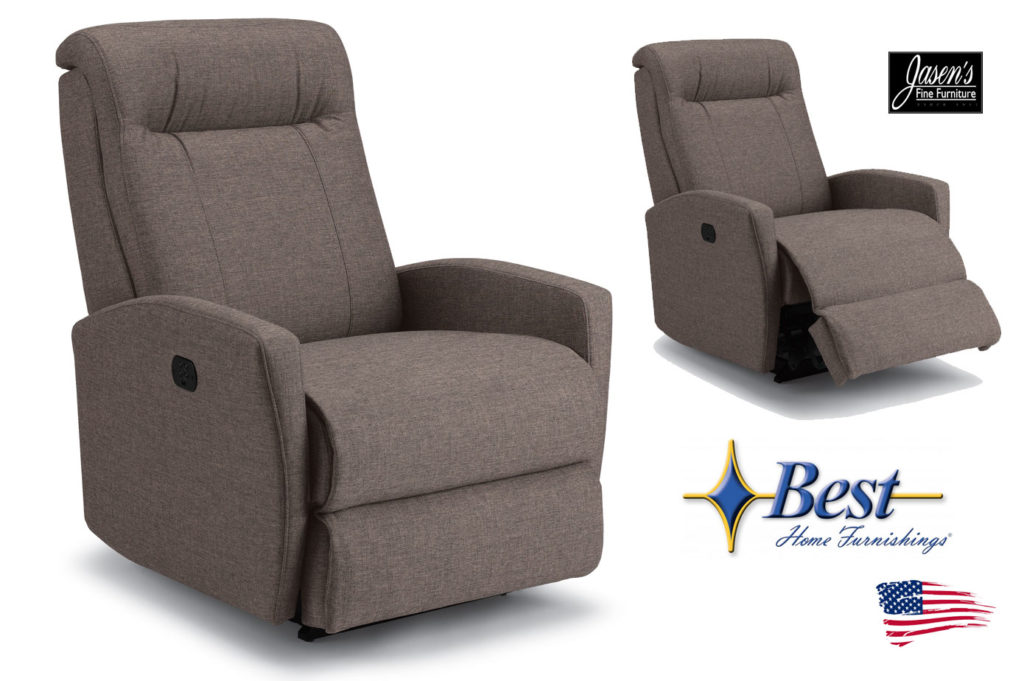 Best Kup features tight back and rocking reclining in addition to it's clean lines.
The recliner, while clean and contemporary, can accommodate many smaller people.
Furthermore, the recliner comes in 100's of fabrics.
As a result, the recliner chair can be ordered in other mechanisms.
The mechanisms available in addition for the Best Kup include swivel, tilt headrest, and more.
Finally, the Kup also comes in leather.
H-39.5″ W-32″ D-35″