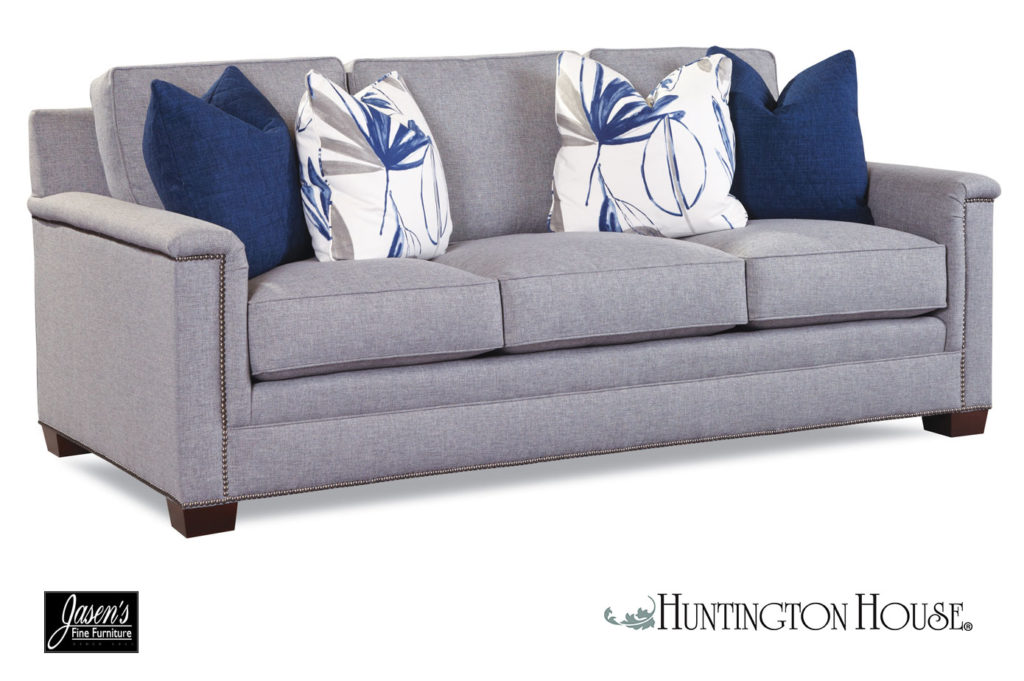 Huntington House 2062 features almost limitless styles while making most particular customers satisfied.
Enjoy the contemporary refinement of 2062-20 transitional styling in addition to the benefits of brand-new upholstery.
Most noteworthy are the nearly limitless options for the series.
Consequently options for the 2062 include deeper seat depth.
In addition to being able to mix the seat depth between pieces are even more options.
As a result the 2062 is customizable with different backs, feet, and arm styles!
Huntington House 2062 Options
First of all there are four different back styles.
The back styles while many, include bed border, box border, knife edge, and modern box border.
Next, there are four base options available.
The base styles while many, include skirted base, block leg, bun foot, and upholstered base.
Thirdly, there are six arm styles available for 2062.
Arm styles for the 2062, while many, include key, padded track, modern track, panel, sock, and track arm.
The arm styles, consequently, are beyond the six styles by adding nail head trim.
In addition to the nail head trim there are twenty four different kinds of nails to choose from!
Furthermore there are many finishes to choose from for the legs of each piece.
There are sixteen finish colors because each color can be rustic.
The pieces available for the 2062 while many also include sectional pieces.
Huntington House offers nearly limitless options for fabrics that are durable yet stylish.
Furthermore, the fabrics, while stylish, can be changed to many other fabrics.
Pieces available for the 2620-20 also include sectional, loveseat, chair, & ottoman.
Most noteworthy is Huntington Houses' warranty that includes Lifetime on the frame, and springs!
Finally, the eight way double cone hand tied springs are the most luxurious yet durable money can buy.
Sofa: 39″H x 93″W x 40″D