Flexsteel Hercules is designed for bigger individuals with it's 400 pound weight limit.
Flexsteel Hercules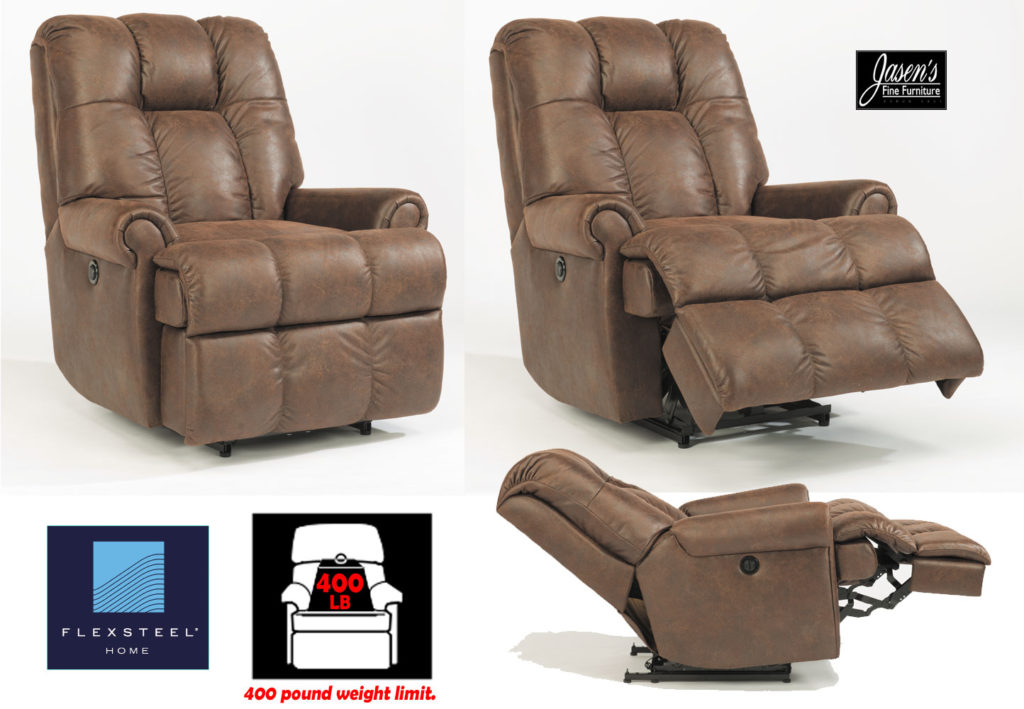 Flexsteel Hercules is designed for larger individuals that demand more from their recliner chairs!
The Hercules features clean tailored panel arms and luxuriously styled biscuit style back.
Flexsteel boasts that this chair will accommodate occupants weighing up to 400 pounds.
The recliner comes in a large variety of fabrics that are very durable and sometimes even stain resistant.
There are two mechanism choices for the Hercules including wall saving and power wall saving.
The chair can also have a USB charging port added to the power reclining option.
The Hercules will meet or exceed your expectations for those that need a chair that will last for people that find chairs big enough to fit them!
H:47″ W:41″ D:44″