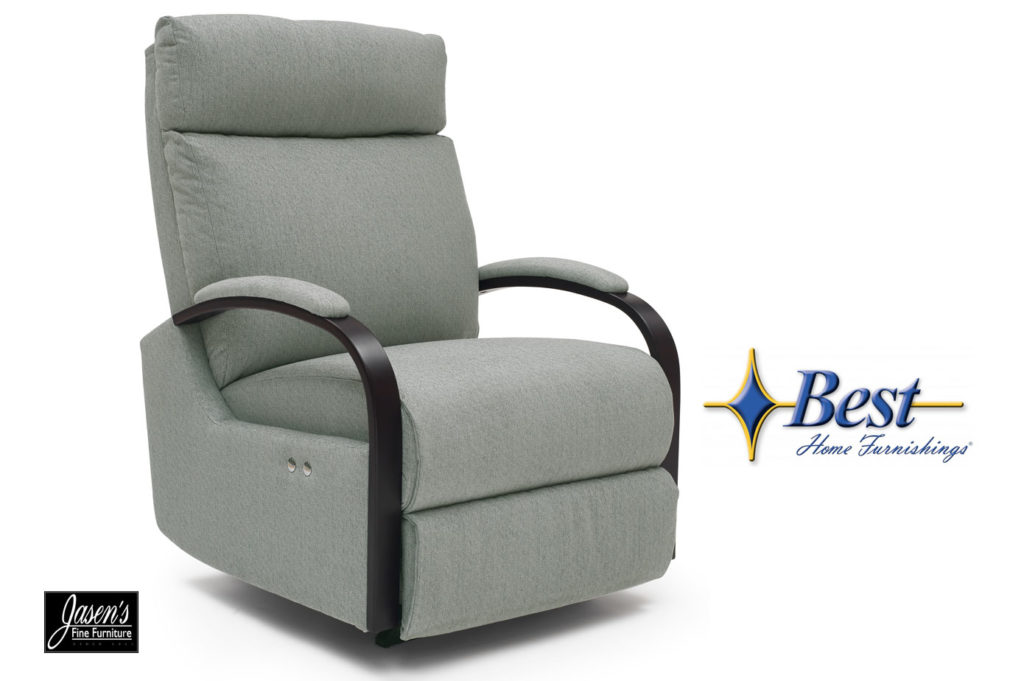 Best Kinetix power recliner features modern yet timeless style while wood arms are available in four colors.
The chaise consequently features a unique padding exclusive to Best called Permaweave.
Permaweave in the chaise will almost indefinitely keep the chaise looking resilient for the life of the chair.
Furthermore, most Best Chair items are available with 700 or more fabrics.
In addition to 700 fabrics Best also offers dozens of leathers.
Most noteworthy several mechanisms come in most of the Best recliners.
The mechanisms consequently available include rocking, wall saving, and power versions of each.
As a result, there are also even more mechanisms available each day.
New mechanisms, while not available on all chairs are available on most.
The new mechanisms that are especially relevant are power tilt headrest, power lumbar, and power swivel.
The mechanisms with power while full of features also are starting to include blue tooth tech.
Blue tooth tech enables almost limitless amounts of control while enabling any smart device.
The Best Chair app, in addition to the comfort of the reclining chairs is sure to please.
Most noteworthy connect any Best Rest App recliner with the Best Rest App!
Finally, Best chairs are all made in Ferdinand, Indiana, hence made in the USA!
H-42″ W-34″ D-36.5″