Amish Glacier Table features true transitional lines yet has unique modern finish.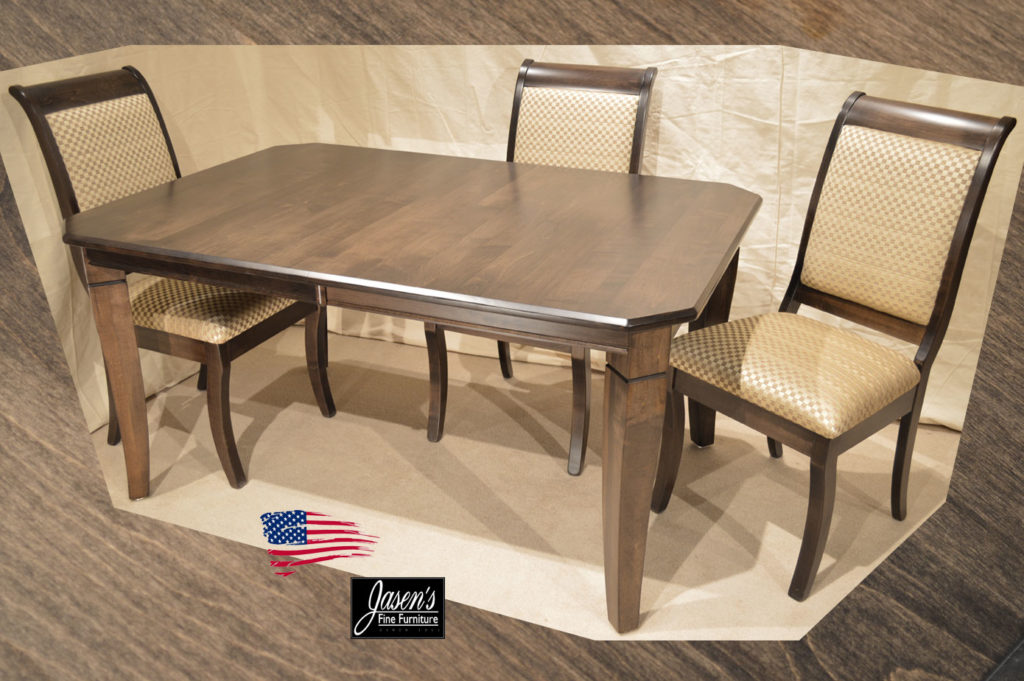 This contemporary yet practical dining table will impress with it's unique leg style.
The finish used on the Amish Glacier Table is a result of modern medium tones.
The table is also available in many different sizes, stains and wood species.
Clean styling of the table consequently includes beveled edge, sabre legs, and Grey-Tan color.
Shown in solid brown maple with 1″ top while also available in other shapes as well.
Other wood species available in addition to oak are maple, cherry, and quarter sawn oak.
Leafs are included with the table that self store under the top.
The chairs feature comfortable padded backs while also available in wood seats.
The table is handcrafted by the Amish, hence it is made in the USA!

Table size: 42″ * 60″ * 30″h. Extends 71.5″-83″ with two leafs.