The Amish Galveston Bench is functional while matching any table.
Amish Galveston Bench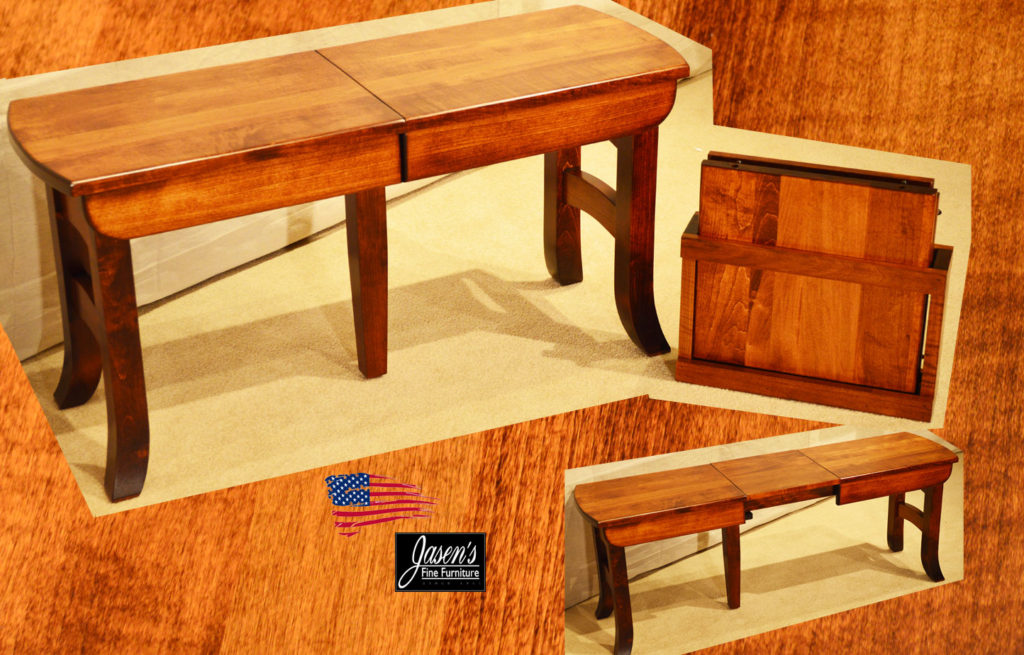 The Galveston Bench makes for efficient, yet practical seating.
The Bench can be ordered in dozens of stains while being available in a variety of woods.
The leafs come with the bench which consequently allows multiple seating arrangements.
The bench shown is in the ever popular Brown Maple with Michaels stain.
The bench can be ordered in larger sizes.
There are 11 total styles of benches to choose from.
The Galveston Bench is Amish Made, thus Made in the USA!
Size: H-18″ W-36″ D-12″ Extends 48″ to 72″ with three extensions.