Amish Carlisle TV Stand features traditional style while having clean contemporary lines.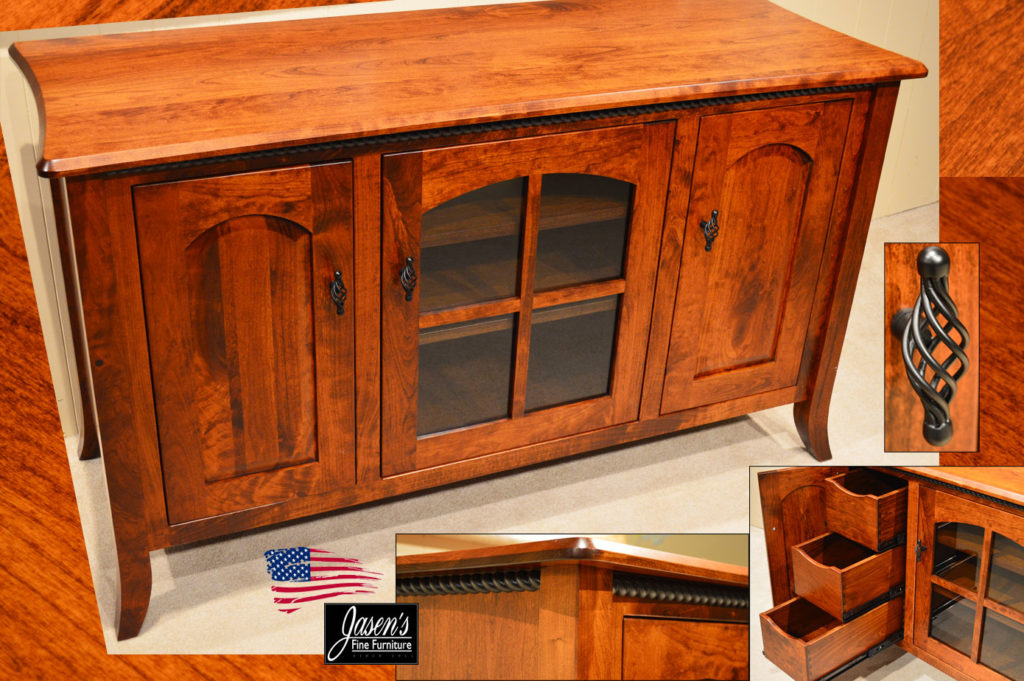 Cherry TV stand features transitional style while featuring traditional Cherry finish.
The finish shown is Michael's yet the finishes available for the frame and rope are almost limitless.
Ebony rope is used to accent the TV stand under it's top in addition to the traditional style.
The Amish Carlisle TV Stand has an whimsical feel instead of the standard square construction.
The enclosed area while on it's own is able to hold a large amount of components.
Behind the glass doors includes two adjustable shelf and a cord hole in the back.
The TV stand can be ordered in a large nearly limitless variety of wood specie and stains.
Size featured is 30″H 52″W 20″D.
The TV Stand can also be ordered in any sizes in any directions.
Made in the USA!