Michigan Superior Fireplace features classic yet timeless style while warming chilly spaces.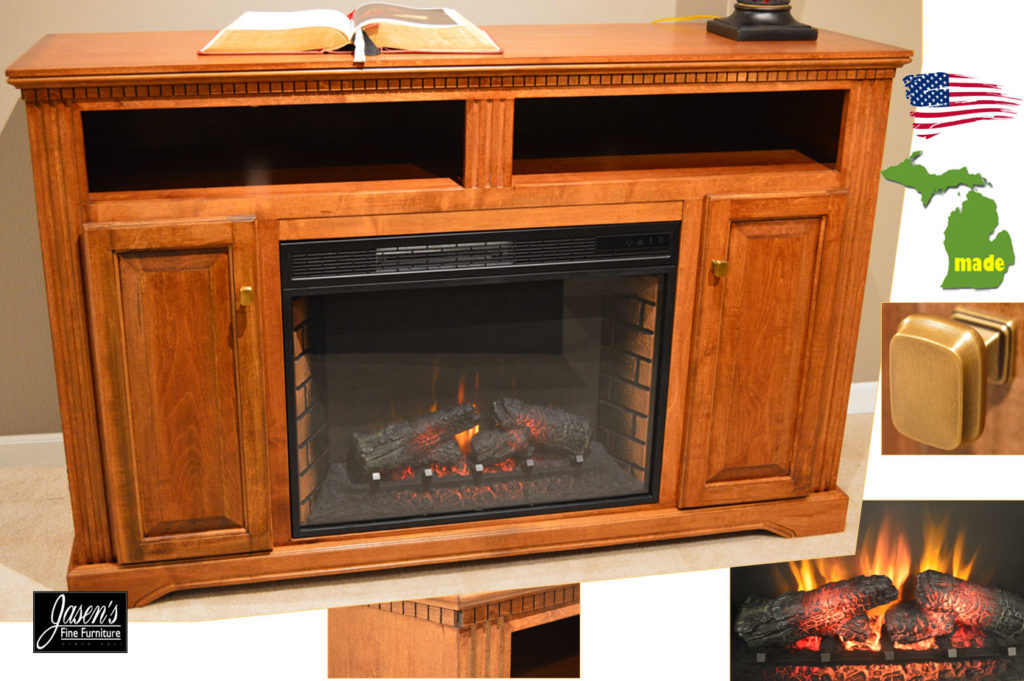 Michigan Superior Fireplace
The Michigan made Superior fireplace features functional, yet modern clean lines.
The fireplace also features interior lighthing for any mood.
The finish is durable in addition to the classic American styling.
The console is shown are Maple, yet can be ordered on other wood species.
Maple features tight grain that consequently has smooth character.
Gold hardware is used although there are many other hardware choices if doors are added.
Drawers can be added in addition to any other specifications.
Furthermore, custom sizing, stains, wood specie, and hardware is available.
The Superior series can now be enjoyed in almost every room of the home!
Consequently, the wood species that are available include oak, maple, cherry, and more.
Hardware selections available are almost limitless.
Finally, the console is Michigan made, hence made in the USA!

H-34″ W-60″ D-18″