Flexsteel Chaz can give you comfort beyond your wildest dreams.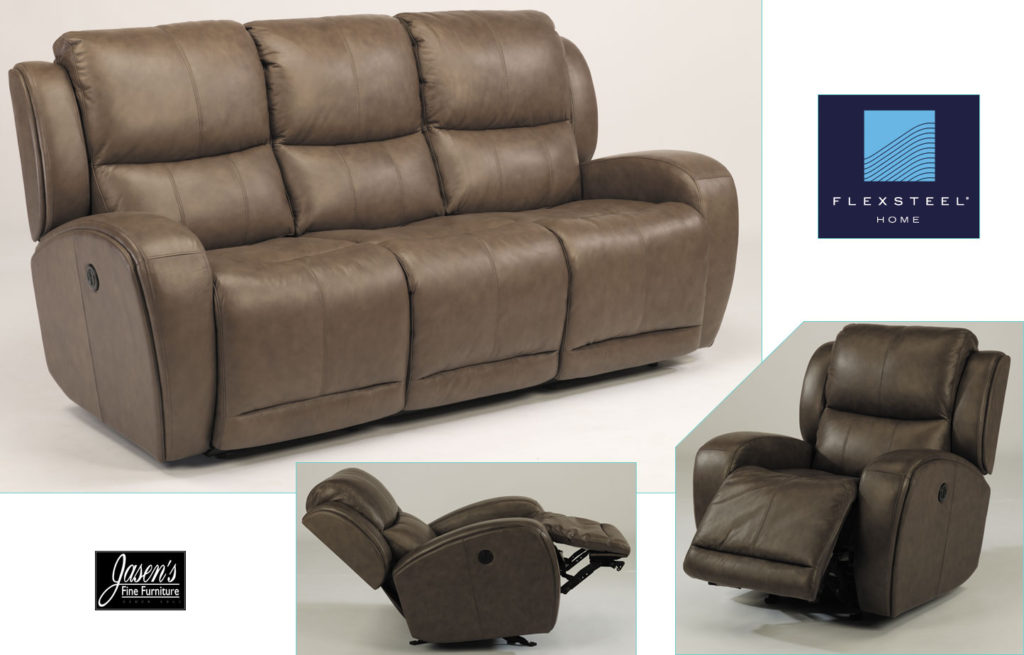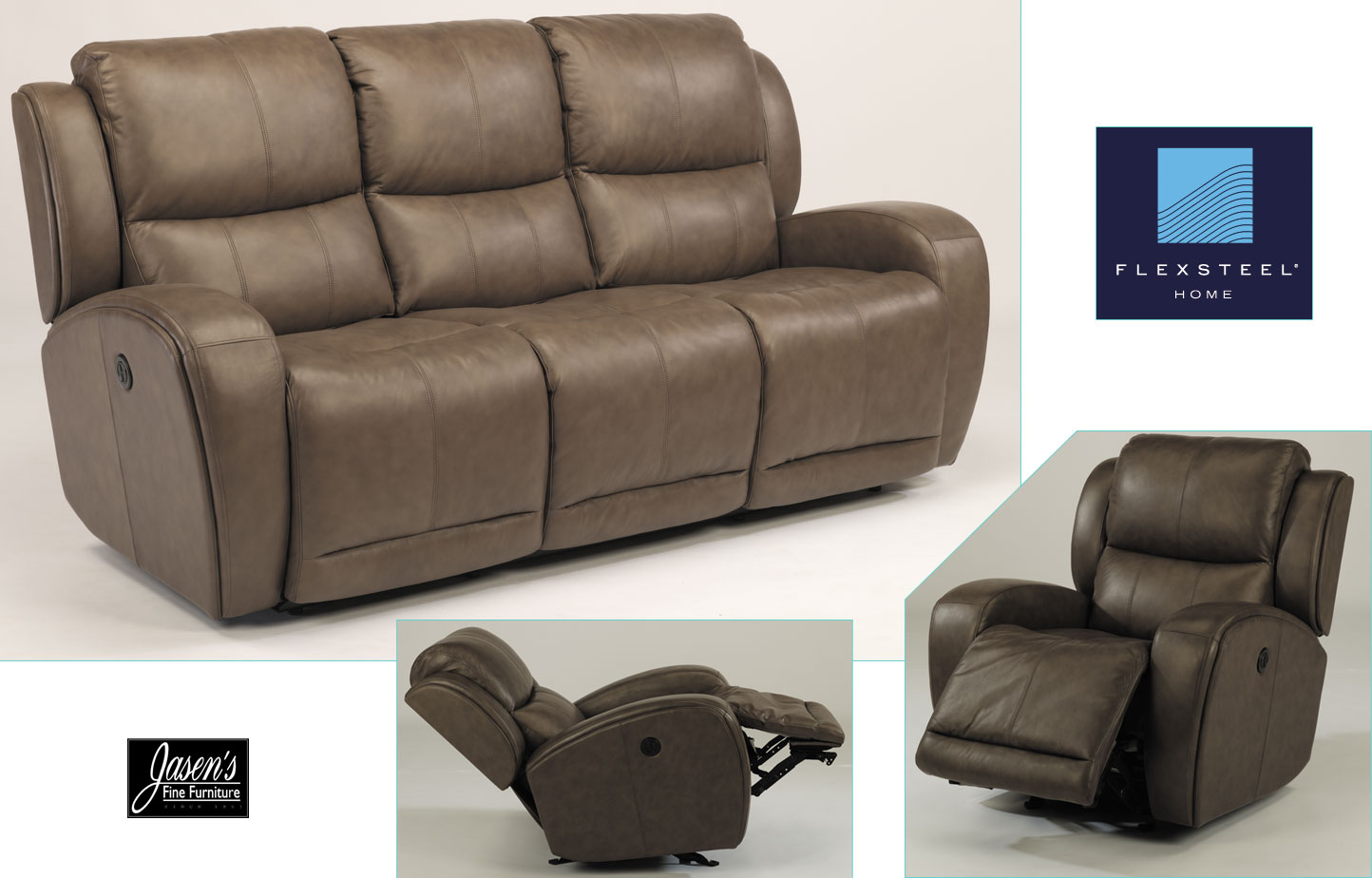 Flexsteel Chaz
The Chaz features supple, yet durable top grain stone color leather on the seating.
The full power reclining will make your living area a place of pure comfort.
The pieces also feature USB ports on each of the reclining button modules.
The USB ports will ensure that settling in after work will be an after thought.
Give the Chaz a try or you will be sorry that you didn't!
The Chaz is available as a Power sofa, Loveseat, Console Loveseat with cup holders and storage compartment, and Glider Recliner Chair.
Sofa: 43″h 82″w 41″d
Love: 43″h 61″w 41″d
Console Love: 43″h 73″w 41″d
Chair: 43″h 38″w 41″d