Flexsteel Bishop features timeless nailhead trim yet modern reclining power.
Flexsteel Bishop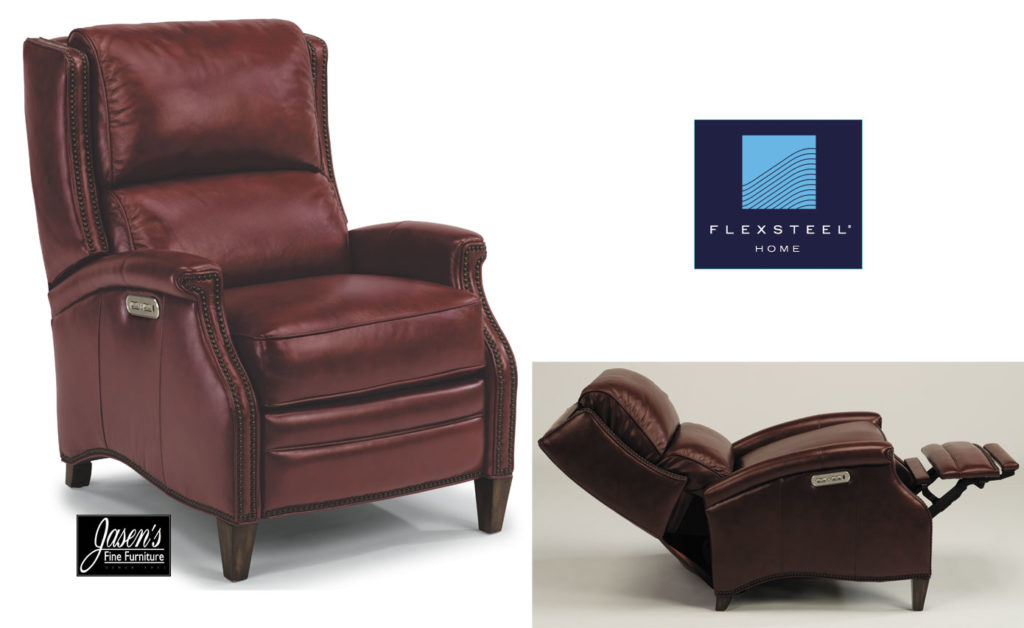 The chair's nailhead trim highlights an almost traditional style.
The elegant yet traditional look is garnished with nailhead trim throughout.
Relax in Bishop for almost never-ending luxury and relaxation.
A power reclining mechanism lets you change angles consequently from an upright to a fully reclined position.
In addition, the control allows you to independently adjust the headrest for custom relaxation.
The deep burgundy or dark brown leather adds to the richness in addition to being fully powered.
Therefore the chair will make any living room stand out above all others.