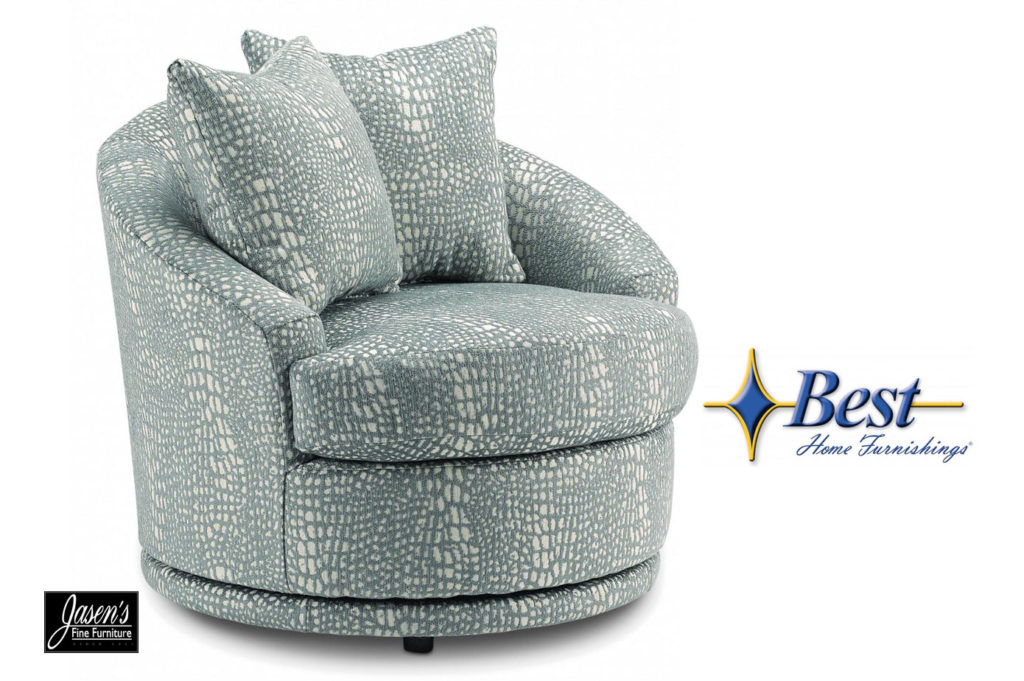 Best Alanna swivel chair features two back pillows included that are consequently the same as the body.
The chair is perfect for casual households in addition to contemporary households.
The wide, deep seat is nearly enough room for two while the low profile base hides the swivel.
Fabric that is featured is stain resistant yet durable while remaining stylish.
Available in a almost limitless selection of fabrics while also Made in USA!
Furthermore If you can't find the fabric you like for the chair you can always bring in your own material for a more personable touch.
h:31″ w:37″ d:37″