Amish Old Dusk Dining Table features unique finish as a result of the 2 step finish.
Amish Old Dusk Dining Table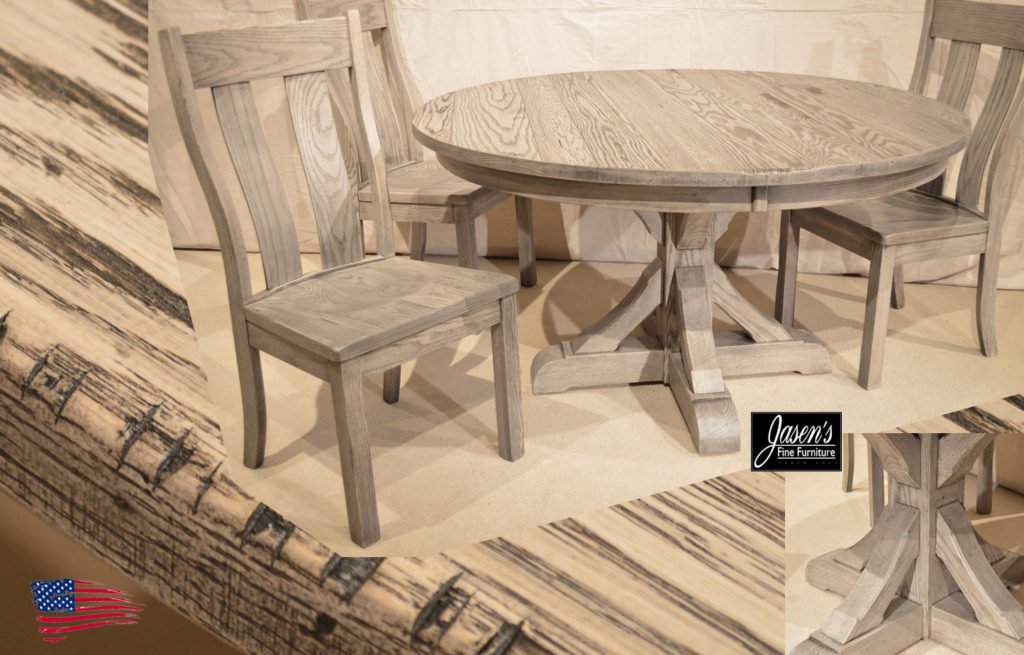 This amazing yet large dining table will wow anyone with it's rustic detail.
The finish used is a result of a 2 step process.
The table is also available in many different sizes, stains and wood species.
Rustic detailing of the table consequently includes hand hewn edge, mill marks, worm holes, and scoring.
Shown in solid oak with 1 1/4″ top while also available in smooth top as well.
Other wood species available in addition to oak are maple, cherry, and quarter sawn oak.
The chairs feature comfortable bent backs while also available in padded seats.
The table is handcrafted by the Amish, hence it is made in the USA!
Table size: 54″ round * 30″h.