Amish Jumbo Glider

Amish Jumbo Glider features solid oak construction throughout, designer fabric, and edgy Driftwood stain. Available in any wood and stain of your choice and any fabric or leather. Made in USA!
29.5″w x 42″h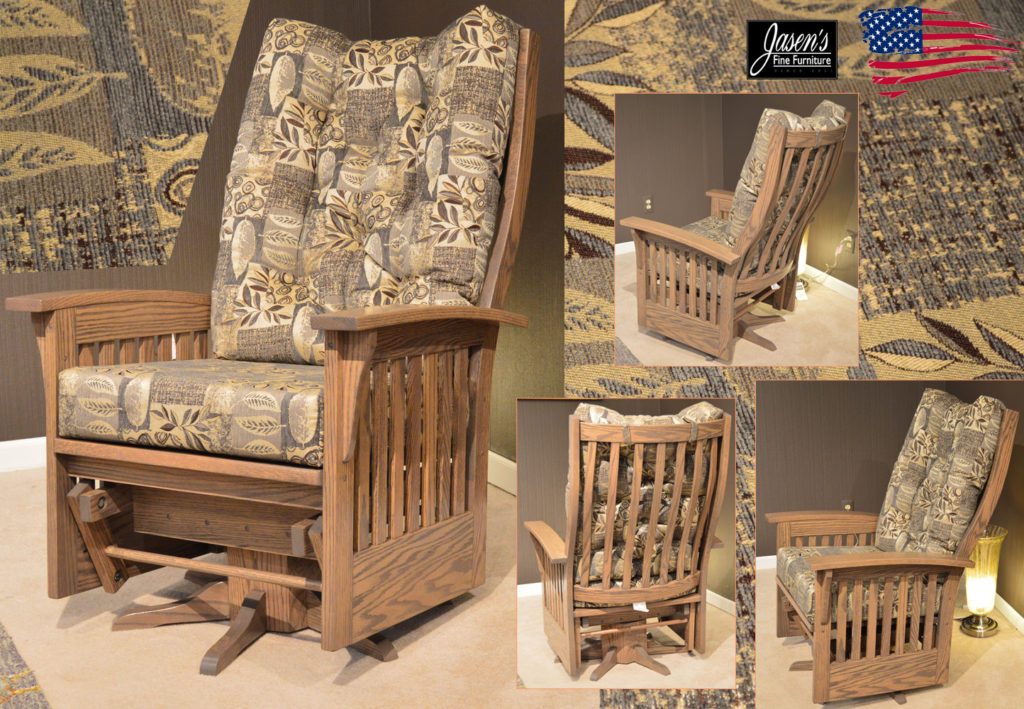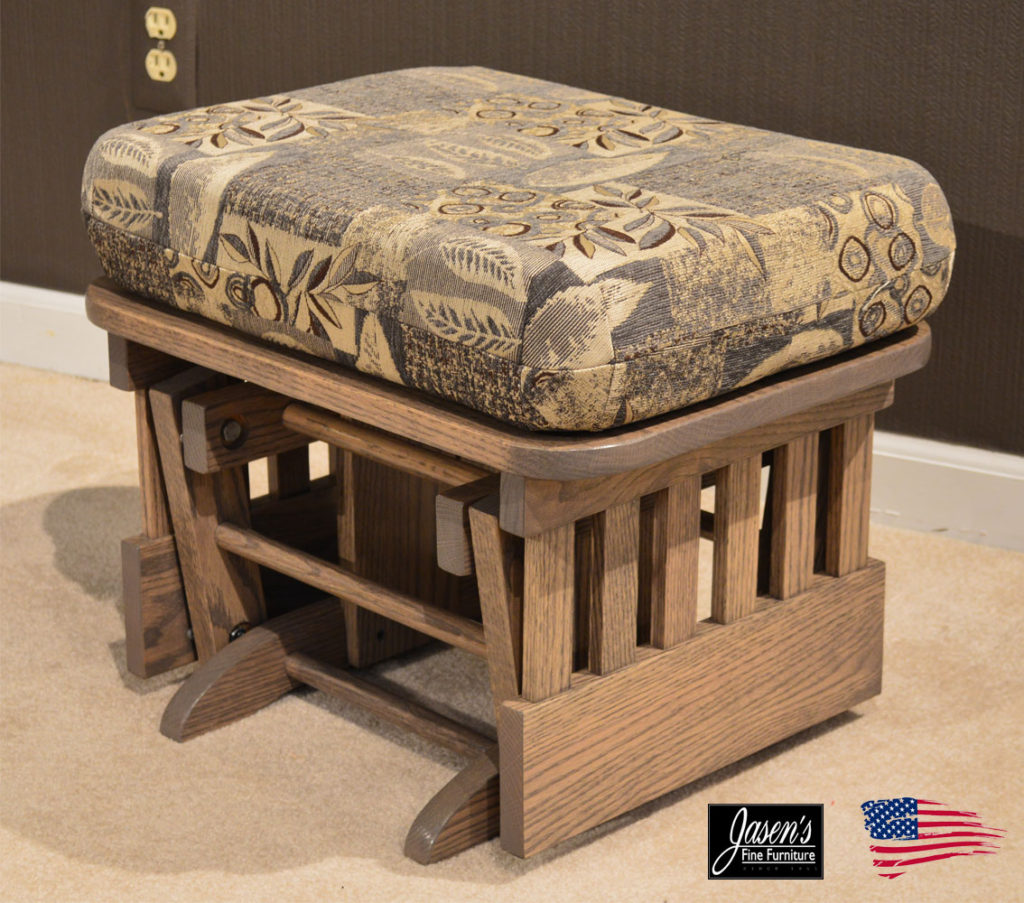 Amish Jumbo Glider features solid oak construction throughout, designer fabric, and edgy Driftwood stain.
Available in any wood and stain of your choice and any fabric or leather. Made in USA!
The glider is available in a smaller size if desired.
The wood species that are available on this chair include: oak, brown maple, rustic cherry, cherry, quarter sawn white oak, and more!
Once you've decided on a wood specie you can choose any of the dozens of beautiful, yet timeless stain colors.
Last, choose from one of the hundreds of fabrics available or dozens of leathers for the upholstery.
If you can't find the fabric you like for the chair you can always bring in your own material for a more personable touch.
Specifications: 29.5″w x 42″h