Amish Barn Floor Dining Table feature modern, yet rustic style.
Amish Barn Floor Dining Table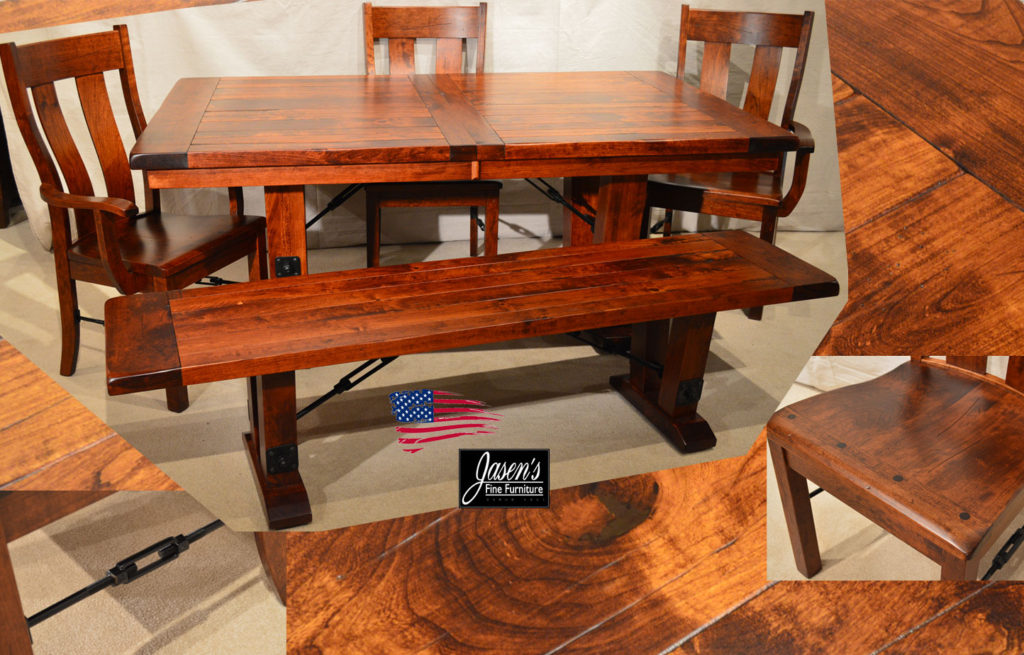 Barn Floor Dining table features rustic, yet modern barn floor appearance.
Table features almost aged look with its scoring, mill marks, and scalloped edges.
Other unique features of the set in addition to its rustic appeal are the iron turnbuckles.
Most noteworthy is the table's versatile option for seating.
The featured bench is optional, but provides ample seating while adding to the rustic charm.
Finally, the table is solid Rustic Cherry that features random filled knot holes!
The set can be ordered in a almost limitless variety of wood specie, color, and sizes.
Made in USA!
Table Shown: 44″ * 72″ extends to 90″ with leaf.